Wesley is married to his beautiful wife Ayesha and they have three amazing kids. Wesley is the Lead Pastor here at Greenview Church, and is responsible for setting the vision of the church, preaching the gospel, and raising up new disciples and pastoring them to maturity. Wesley's hopes in his ministry
"Here at Greenview we value families of all shapes and sizes. As a church we desire to come alongside families to encourage, equip, and support them as they seek to serve Jesus. For those that find that they do not have a traditional family or their family is not local, then the people of Greenview want to become a family for them. I believe that the local church is the hope of the world. It is only when the people of the local church enter into the culture and live out the gospel that communities and neighborhoods can see real change. My greatest hope is to see the families of Greenview take up the call to be light in the city of Centralia and beyond. " Fun facts about Wesley are: he is a pathological Chicago Cubs fan, loves Willie Nelson, an avid fisherman, loves tacos, and loves smooching his wife.Contact WesleyEmail: [email protected]Facebook: Wesley Miller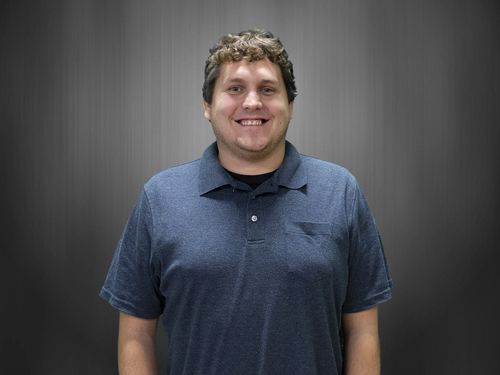 Andy is married to Whitney and has three amazing kids, Jeremiah, Aubrey, and Kennedy. Andy is the Youth Pastor at Greenview, and is responsible for the spiritual growth of our 6th-12th grade students. His desire is to see people come to Jesus, having students grow and become leaders in the church, and helping young men and women discover who they are in Christ and how that can and should effect every aspect of their everyday lives. Andy is an avid Cubs fan, 2002 Vermilion County spelling bee champ, and became a Christian at the age of 15.
Contact Andy
Email:
[email protected]
Facebook: Andy Millis or Greenview Youth FB Group
Twitter: @abmillis
Instagram: @abmillis
One of my greatest delights has always been anything having to do with Jesus and children together. So, in 2013 my dream job was available, children's minister. Keith, my husband of over 30 years, and I have six grown children (two are spouses), & three precious grandchildren, Andrew, Tytan, & Lennex who we LOVE spending time with. If I am not with family, you will find me visiting with a friend over coffee or tea or reading.
Contact Sherri
Email:
[email protected]
Facebook: Sherri Johnson
Rod is married to his wife Stacey and they have 3 amazing kids, Kelly, Reed and Riley. As the Worship Pastor, he leads teams of vocalists, instrumentalists, technicians, artists, and dramatists to create a meaningful and impactful worship experience. It is Rod's desire to help others use their gifts as offerings of worship and to utilize music and the arts to facilitate the celebration of WHO God is and WHAT He's done in our lives each week. Fun facts about Rod, traveled all over the country with the gospel quartet The Texans for almost three years, loves magic illusions, and watching old movies with his family.
Contact Rod
Email:
[email protected]
Facebook: Rod Mays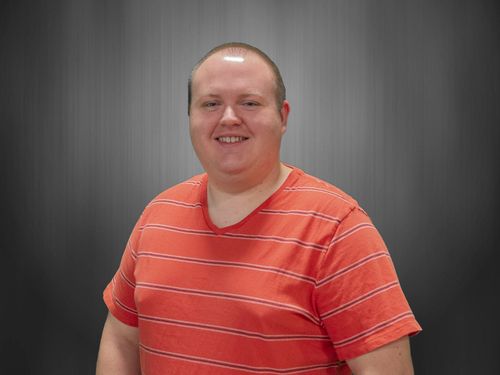 Zach is married to his wife Mackenzie and though they do not have any kids they do have a beautiful fur baby named Mia. As Online Ministry Director he creates video and graphics for services and for Pastor Wesley's sermons. He also keeps the webpage and social media outlets up and running with the most current happenings at Greenview. His hope is that through the power of social media and visual arts that we can reach more people than ever before. Fun facts about Zach are, along with working part time at Greenview he also works Full- time at St. Louis Children's Hospital as NICU Nurse, loves spending time with his family, and love skeet shooting with friends and family.
Contact Zach
Email:
[email protected]
Facebook: Zachary Hahn
Evalynne is engaged to her fiance Trevor and will soon be married in October of 2020. they do not have any children but they do have two very happy and lovable Labradors; Skye and Yoshie. As Administrative Assistant, Evalynne completes daily tasks for the church and supports all the staff members at Greenview Church. Her passion for ministry is to see the community grow with love and kindness for those that need it. Evalynne loves to go fishing, hunting, playing and watching volleyball, spending time with my niece Amariah, and of course Trever. Fun fact about Evalynne is that she has 5 different pairs of Crocs and plans on getting all the colors.
Contact Evalynne
Facebook: Evalynne Snyder
Email:
[email protected]
Dave is married to Sherri and together they have six kids, Jennifer, Greg, Kelly, Julie, Mindy and Gene. As the Custodian of Greenview he keeps the church and the attached school in tip-top shape each and every day. His hopes are that the church will continue to grow and that our Wednesday night Awana Program will continue to grow. Some of Daves favorite things are, singing on Sundays, NFL and MLB, and spending time with his wife.
Contact Dave
Email:
[email protected]